Yavapai County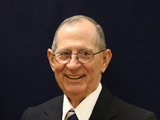 Luis Alvarez
Seligman Justice Precinct
Constable Phone: 928-830-3067
Court Phone: 928-422-3281
Court Fax: 928-442-5982
Constable Email:
PO Box 1039
Seligman, AZ 86337


Bio
: Constable Luis Alvarez brings to the Constable's Office an extensive law enforcement background. He retired from law enforcement after a combined twenty-nine years of service:
City Los Angeles (CA) Police Department - twenty-five years
City of Chula Vista (CA) Police Department - four years
During the twenty-nine years of law enforcement service Constable Alvarez worked on many different assignments. These assignments included patrol, traffic collision investigation, narcotics, public relations, public affairs, training officer, and two wheel-motorcycle traffic enforcement.
Constable Alvarez is a military veteran having served in the United States Army, Military Police Corp for twenty-three years. He served a tour in Vietnam and support for Desert Storm.
In addition to his duties as a Seligman Precinct Constable, Luis Alvarez also teaches Administration of Justice at Mohave Community College.
Professional Affiliations:
Arizona Justice Educators Association
Arizona School Boards Association
Arizona Association of Counties
National Association of Counties
Arizona Constables Association
National Constables and Marshal's Association
Mohave Community College Faculty Association
American Legion
Veterans of Foreign War
California Sergeant's Major Association
---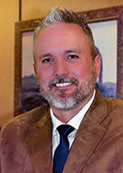 Dennis Dowling
Bagdad-Yarnell Justice Precinct
Constable Phone: 928-499-1785
Court Phone: 928-771-3357
Court Fax: 928-771-3362
Constable Email:
PO Box 107
Kirkland, AZ 86332



Bio
: Dennis Dowling is an Arizona native. After visiting his wife's family in Kirkland, he fell in love with the rural environment and small town values. After two years of marriage, his family moved to where they knew they could raise their three boys in a close knit community. Dennis and his family have lived in Kirkland since 2005, and is thankful daily for the people and opportunities that have come into his life.
For years, Dennis worked in the education system with schools that specialized in aiding children that were homeless, incarcerated, or needed a second chance. By offering these students the dignity, respect and fairness they were not getting elsewhere many were able to succeed - all they needed was opportunity in a steady, supportive environment. Also, he has been self-employed for 20 years and that longevity comes from embracing the importance of customer service, honesty, and efficient business practices. In 2014, Dennis chose to bring these experiences and values to a public service position and was elected Constable for the Bagdad/Yarnell Justice Precinct.
Dennis focuses on ensuring everyone's rights are protected equally, diligently performing all duties of the office, and using taxpayer money efficiently. He believes in protecting the values our rural communities in Yavapai county and promoting efficient local government. He recognizes the need for leadership that advocates these standards to ensure confidence in our local judicial system. Many people talk about wanting to do these things, but in Yavapai county the Constables have collectively stepped up and are accomplishing these goals.
In 2015, Dennis was elected to serve on the Arizona Constable Association Executive Board, which provides training to constables statewide and works on legislative issues concerning the office of constable. In 2016, he was elected to be the first Presiding Constable for Yavapai county and has diligently worked with his peers to promote these values countywide.
Memberships:
Arizona Constable Association - Executive Board Member
National Constable and Marshals Association - Member
NRA - Member
Weaver Mountain Chamber of Commerce - Member
Yavapai County 4H/FFA EXPO Committee - Chairman
Yavapai GOP - Precinct Captain
AZ GOP - State Committeeman
Yavapai Republican Men's Forum - Member
Republican Women Of Prescott - Associate Member
YAVGOP - Republican Precinct Captain
---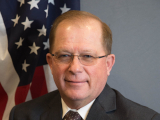 Jody Fanning
Verde Valley Justice Precinct
Constable Phone: 928-639-5827
Court Phone: 928-639-5820
Court Fax: 928-639-5828
Constable Email:
10 S. 6th Street
Cottonwood, AZ 86326


Bio
: Not Available
---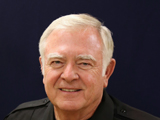 Hank Hellman
Mayer Justice Precinct
Constable Phone: 928-713-1571
Court Phone: 928-771-3355
Court Fax: Not Available
Constable Email:
PO Box 245
Mayer, AZ 86333


Bio
: Not Available
---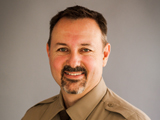 Ron Williams
Prescott Justice Precinct
Constable Phone: 928-771-3164
Court Phone: 928-771-3300
Court Fax: Not Available
Constable Email:
255 E Gurley St
Prescott, AZ 86301


Bio
: Ron Williams has dedicated his life to protecting his community. He is a 20-year law enforcement veteran who has worked for the City of Gardena Police Department (CA), Orange Police Department (CA) and Yavapai County Sheriff's Office (AZ). Ron has worked in urban, suburban, and rural communities, in such varied assignments as patrol, detectives, crime scene investigations, background investigations, field training and civil process.
In 2014 Ron was elected to the Office of Constable for the Prescott Justice Precinct.
Throughout his career Ron has received numerous awards and commendations and has attended over two thousand hours of professional training. An certified AZPOST instructor, Ron also teaches civil process to new police recruits at the Northern Arizona Regional Training Academy (NARTA), in Prescott Valley.
While employed with the Yavapai County Sheriff's Office, Ron was integral in the gathering of photos, stories, artifacts, history and planning for the 150th Anniversary of Law Enforcement in Yavapai County exhibit at Sharlot Hall Museum.
Ron is married with two children. He is also a precinct committeeman for the Yavapai County Republican Committee, a state committeeman for the Arizona Republican Party and a lifelong Republican.
Memberships:
Arizona Constable's Association
National Constable's & Marshal's Association
AZCOPS
Yavapai Men's Forum
Highway 69 Republicans
Republican Women of Prescott (Associate Member)
Citizen's Tax Committee
Arizona Citizen's Defense League
National Rifle Association (Life Member)
Prescott Chamber of Commerce
Prescott Valley Chamber of Commerce
Chino Valley Chamber of Commerce
---