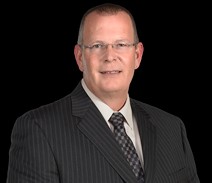 11:46 AM 11/20/2016
The Flagstaff 2016 training conference was a success and I want to personally thank all those members who attended and contributed in the training. As most of you know, there is a lot that goes into our training conferences and I look forward to keeping the tradition of the ACA being the foremost authority on providing civil service training for all law enforcement agencies throughout the state.
Elections. I would like to congratulate the following Constables in winning their bid for reelection and then welcome some new comers to the position. Some of the newly elected have been with us awhile for as appointments so those faces will already be familiar.
| County | Re-Elected |
| --- | --- |
| Maricopa | Carolyn Lane, Frank Canez, Ken Sumner, Ed Malles, Doug Middleton, David Lester, Richard Coplan and Steve Allen |
| Pima | Bennet Bernal, Mary Dorgan and Colette Philip |
| | Newly Elected |
| Gila | Tony McDaniel |
| Maricopa | Brent McCleve and James Rich |
| Mohave | Mike Hoggard |
| Navajo | Suzanne Smith, Elizabeth Whitethorne-Benally |
| Pima | Jose Gonzalez, Oscar Vasquez, John Rademaker, Thomas Schenek Jr. and Michael Stevenson |
| Yavapai | Jody Fanning |
| | Appointed Constables |
| Navajo | Keith Fish |
Per ARS 22-137 Section E, all newly elected Constables are required to attend a mandatory training course within 6 months of taking office. This applies to a newly elected and appointed Constables except Mohave County Constable Mike Hoggard who was appointed and attended this training in early 2015. We all look forward to meeting the newly elected Constables in Tubac this January.
ACA Training Conference in Tubac Az. January 23
rd
thru 26
th
has been approved by the Constable Ethics, Standards and Training Board. This being an election year the ACA must also provide training for Newly Elected Constables throughout the state. We have 12 newly elected Constables in office as of Jan 1
st
2017 and their training should be provided as soon as possible. This includes all appointed and newly elected positions. As a result, the ACA is planning on combining Newly Elected training with our regular training conference. Newly Elected Constables will attend a longer class schedule than existing Constables and members, but some courses will be combined with both groups. The newly elected course will begin Monday Jan 23
rd
and conclude on Thursday Jan 26
th
at 5pm.
The ACA has been contacted by numerous Sheriff Departments throughout the state that plan on attending our training. We have a special schedule for those Sheriff's Deputies that plan on attending our civil training classes. Information regarding the civil training classes can be found
here
or on the
events page
.
Our continued training for our main group will begin Tues January 24
th
and conclude on Thursday Jan 26
th
at Noon. This combined training is to be held in Tubac, Az. at the Tubac Golf Resort and Spa. More information regarding this event will be emailed to all members; Additionally, it is available for download
here
or on our
events page
. Please don't hesitate to reserve your hotel room and submit your registration to our board as soon as possible. Rooms must be reserved by Dec. 23
rd
at the latest.
Lastly, two Constables have or will be leaving us soon.
Apache County Constable Breanna Lee has resigned due to family matters. Let's all wish Breanna and her family the best and hope the future is bright and prosperous.
Constable Fred Arnett was appointed on 11-17-16 as Justice of the Peace for the West Mesa Justice Court in Maricopa County. Fred will begin attending a comprehensive judicial education training for his new position immediately and take office Jan 2
nd
, 2017. Congratulations Fred! Make us proud!
The ACA expects the announcement of appointments for these 2 constable positions from Apache and Maricopa County in the near future so those appointees may attend the upcoming training.
Thank you again and I look forward to seeing you all in Tubac,
Ken Sumner
President
CONSTABLE ENRIQUE GÁRFIAS
An excerpt from phoenix.gov:
Enrique "Henry" Gárfias was an early Phoenix community leader, and the first Hispanic to hold an elected office in the city. Gárfias was born in Mexico, and grew up in California. He came to Phoenix in 1874. Four years later he ran for town constable and won, defeating several Anglo candidates. His duties included serving legal notices and assisting in operations of the peace court. In 1881, Gárfias ran for the position of Phoenix's first city marshal.
Read more of this on our
Constable History
page.
WELCOME!
Welcome to the Arizona Constables Association web site. This site has been developed to assist you with learning more about this elected position.
Did you know that the job of a Constable varies depending on the county he or she works in?
Constables have been a part of Arizona since the days of the Wild West. On our
About page
, the constable's rich history will take you on a journey from territorial days to present times.
Although the Ethics, Standards and Training Board is a separate entity from the Association, several association members serve on the Ethics, Standards and Training Board, which oversees the conduct of Arizona's Constables. For more information about the board, browse over to our
Ethics, Standards and Training Board page
.
Under the
Members Section
you will find a listing of the current members of the Association and their biographical information.
We hope you enjoy this site and if you have any further need to contact a board member, please see the
Board Members page
.