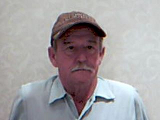 Bruce Austin
#6 Justice Precinct
Constable Phone: 520-847-2510
Court Phone: 520-847-2303
Court Fax: 520-847-2242
Constable Email:
PO BOX 317
Bowie, AZ 85605


Bio
: Not Available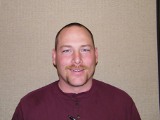 Clinton Cox
#1 - Bisbee Justice Precinct
Constable Phone: 520-432-9540
Court Phone: 520-432-9540
Court Fax: 520-432-5271
Constable Email: E-mail Not Available
207 N Judd Dr.
Bisbee, AZ 85603


Bio
: Not Available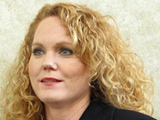 RaeAnn Kiesling
#4 - Willcox Justice Precinct
Constable Phone: 520-254-5421
Court Phone: 520-384-7000
Court Fax: 520-384-7019
Constable Email:
450 S Haskell Ave
Willcox, AZ 85643


Bio
: Constable Kiesling is a Willcox native who has chosen to raise her family in the same community both she and her husband grew up. Constable Kiesling received her Associates degree in Legal Administration, and has worked in the legal field for more than 20 years in several different capacities including as a correctional officer and in various law offices as a paralegal. She has completed her studies in American Sign Language and is bi-lingual in English and ASL. RaeAnn is honored to be in Project CENTRL class XXI and understands and recognizes the value of creating strong leaders to represent Rural Arizona.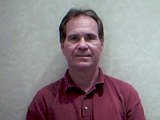 Rick Tutor
#5 - Sierra Vista Justice Precinct
Constable Phone: 520-803-3971
Court Phone: 520-803-3800
Court Fax: 520-439-9322
Constable Email:
4001 E Foothills Dr.
Sierra Vista, AZ 85635


Bio
: Constable Rick Tutor was born and raised in Washington D.C. He came to Sierra Vista by way of the military. Fort Huachuca was his last duty station in the U.S. Army. Rick was honorably discharged in 1975 and made Sierra Vista his home. He attended Cochise College part time and worked a civilian job on Ft. Huachuca.
Rick graduated from Cochise College in 1979 with an AA degree in Criminal Justice. He was hired by Cochise County in 1980 as a Deputy Sheriff and worked as a uniformed deputy for four years. In 1984 he transferred to the Sierra Vista Police Department, where he worked as a uniformed police officer and detective until he retired in 2000.
In June of 2000, Rick went to work as a Deputy Constable JP5 until 2003 when he was elected as the Constable of Cochise County.