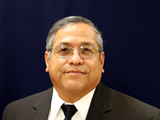 Ruben Mancha
Globe Justice Precinct
Constable Phone: 928-402-8759
Court Phone: 928-425-3231
Court Fax: 928-425-8386
Constable Email:
PO Box 919
Claypool, AZ 85532


Bio
: Ruben Mancha has lived his entire life in the Globe-Miami area graduating from Miami High School in 1972. He married his high school sweetheart, Patricia Lopez, in December of 1972.
Ruben worked for Blue Bird Mine, Copper Cities and finally Pinto Valley Mine. He entered a four year Diesel Mechanic Apprenticeship program at Pinto Valley Mine, graduated and worked three years in the Truck Shop.
In 1978 Ruben became a Reserve Highway Patrolman with the Arizona Highway Patrol. In November of 1980 Ruben entered the Arizona Highway Patrol Training Academy. Ruben served with the Arizona Highway Patrol, which later changed its name to the Arizona Department of Public Safety, for 30 years. During his tenor with the Arizona Department of Public Safety Ruben served in numerous assignments in the local area from overseeing the Reserve Program, Field training officer, VASCAR instructor, Quality Assurance Specialist for the Intoxilyzer program, a commercial vehicle inspector certified by the Commercial Vehicle Safety Alliance, Instructor in the Part B section of the North American Safety Inspection Program which included the equipment side of the roadside inspections.
Ruben served fourteen years of service on the Miami Unified School District Governing Board. Ruben also served on the board of Directors for the Arizona School Board Association representing Gila County. He was also on the board of directors of the Gila County Association of Retarded Children. Ruben is currently a member of the Arizona Constable's Association, Miami Lions Club and a member of the 4th Degree Knights of Columbus in Miami, AZ.
"I am humbled and grateful that the citizens of the Globe Regional Justice Court precinct gave me this opportunity to serve my community by electing me to the Globe Constable's Office. Thank You."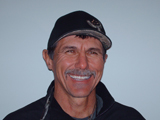 Tony McDaniel
Payson Justice Precinct
Constable Phone: 928-474-3844
Court Phone: 928-474-5267
Court Fax: 928-468-1509
Constable Email:
108 W Main St.
Payson, AZ 85541


Bio
: Not Available