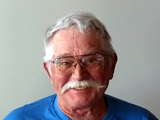 Roger Curtis
Round Valley Justice Precinct
Constable Phone: 928-245-2481
Court Phone: 928-337-7558
Court Fax: 928-333-7232
Constable Email: E-mail Not Available
814 Safari Dr
Eagar, AZ 85925


Bio
: Not Available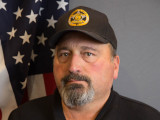 Lance Pearce
#2 - St. Johns Justice Precinct
Constable Phone: 928-551-7476
Court Phone: 928-337-7558
Court Fax: Not Available
Constable Email:
P.O. Box 1841
St. Johns, AZ 85936


Bio
: Constables are an integral part of Arizona's Justice Court system. Each is empowered to serve all process that the Justice Court or other competent authority generates. Process includes service of criminal and civil subpoenas and summons; writs of restitution (eviction orders); writs of execution (orders to collect judgments); writs of (orders to seize property); orders of protections and injunctions against harassment as well as any other court orders. A constable may also be involved in the sale of seized property or in summoning jurors for trials.
The elected constable working directly with its court is able to provide timely and cost effective service. The Arizona Constables' State Association serves its members by offering continuous professional training to enable them to perform their duties properly. The Association holds a minimum of two training seminars per year. This training which includes legal and procedural updates provides compliance with mandated state requirements.
Lance Pearce is third generation from St. Johns, fourth generation from Apache County. Lance's family history runs strong throughout the County; great-grandpa Joe Pearce was a member of the Arizona Rangers and was well known for his "Big Iron On His Hip." Great-grandpa James Shreeve was an Arizona State Representative when Lyman Lake was made a State Park. His dad, Donald Pearce, provided dirt work throughout the county and was instrumental in the development of St. Johns, Concho Valley, and surrounding areas. Great-grandpa Rothlisberger helped settle Vernon, AZ. Great-grandpa Pearce helped settle Eagar, AZ.
Lance has served Apache County residents for numerous years; as a former Apache County Deputy Sheriff and City of St. Johns Reserve Police Officer. Lance was also one of the driving forces behind the establishment of the St. Johns Fire Department Explorers program that is currently implemented today. Lance currently serves with the Arizona State Parks as a Park Ranger at Lyman Lake.
Lance is proud to be a second century of Justice and service to the people of Apache County and will strive to "stand close together and Lift where he stands."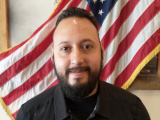 Samuel Wood
Northstar Justice Precinct
Constable Phone: 928-688-2729
Court Phone: 928-688-2729
Court Fax: 928-688-2244
Constable Email:
P.O. Box 610
Sanders, AZ 86512


Bio
: Not Available