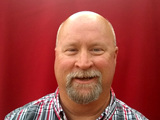 Scott Elliott
#2 - Casa Grande Justice Precinct
Constable Phone: 520-866-7411
Court Phone: 520-836-5471
Court Fax: 520-866-7404
Constable Email:
820 E Cottonwood Lane
Casa Grande, AZ 85122


Bio
: Not Available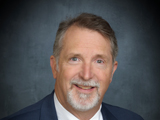 Ted Gremmel
#6 - Apache Junction Justice Precinct
Constable Phone: 480-694-8595
Court Phone: 480-982-2921
Court Fax: 580-866-6153
Constable Email:
575 N Idaho Road Suite 200
Apache Junction, AZ 85119


Bio
: For more than 28 years, Ted Gremmel has had the privilege of being a public servant. In 1987, Ted began his government service when joining the United States Navy. As a proud Veteran protecting our Country, he participated in many military operations to include: Operation Team Spirt, Operation Cobra Gold, and Operation Desert Shield. After his military service, Ted returned to Arizona in 1992 and began working for Maricopa County Government while attending college.
In 1994, Ted began his career working for Pinal County Adult Probation Department. As a Surveillance Officer he continued his public service by supervising convicted felons on Intensive Probation. While his primary duty was to protect our community by ensuring those he supervised were complying with their terms and conditions of probation, he also had the privilege of serving as the Lead Firearms Instructor for the Adult Probation Department. In 2006, Ted received the Firearms Instructor of the Year Award from the Arizona Supreme Court.
After retiring from the Probation Department in 2013, Ted managed the Diversion Program for the Pinal County Attorney's Office, and later served as the Impound Hearing Officer for the Pinal County Sheriff's Office.
Today, as your newly elected Constable for Judicial Prescient 6, Ted commits to serving and protecting our community with integrity, respect, and professionalism. Thank you for this opportunity to continue serving you and our fine community.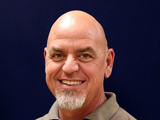 David Irvin
#3 Justice Precinct
Constable Phone: 480-282-0166
Court Phone: 520-866-7194
Court Fax: 520-866-7190
Constable Email: E-mail Not Available
400 S. Central
Florence, AZ 85132


Bio
: Not Available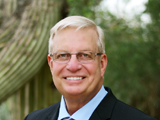 Glenn Morrison
#4 Justice Precinct
Constable Phone: 520-840-5294
Court Phone: 520-866-3999
Court Fax: 520-866-3990
Constable Email:
19955 Wilson Ave
Maricopa, AZ 85139


Bio
: Not Available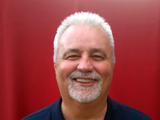 Mal Osgood
#1 Justice Precinct
Constable Phone: 520-709-8656
Court Phone: 480-982-2921
Court Fax: 520-866-6153
Constable Email:
575 N Idaho Road Suite 200
Apache Junction, AZ 85119


Bio
: Not Available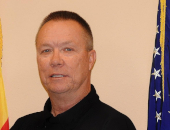 Mike Sloan
#5 Justice Precinct
Constable Phone: 520-709-8658
Court Phone: 520-866-7801
Court Fax: 520-866-7812
Constable Email:
1470 N Justice Drive
Oracle, AZ 85623


Bio
: Not Available