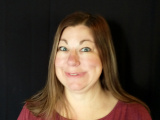 Michelle Hunt
#3 Justice Precinct
Constable Phone: 928-536-6892
Court Phone: Not Available
Court Fax: Not Available
Constable Email:
145 S Main St Suite D
Show Low, AZ 85937


Bio
: Not Available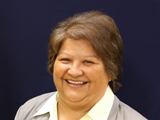 Phyllis Romo
#1 - Holbrook Justice Precinct
Constable Phone: 928-241-0447
Court Phone: 928-524-4720
Court Fax: 928-524-6089
Constable Email:
366 W Buffalo
Holbrook, AZ 86025


Bio
: Not Available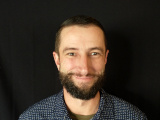 John Roy
#5 Justice Precinct
Constable Phone: 928-532-6030
Court Phone: Not Available
Court Fax: Not Available
Constable Email:
550 N 9th Pl
Show Low, AZ 85901


Bio
: Not Available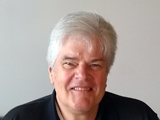 Greg Sharp
#6 - Pinetop Justice Precinct
Constable Phone: 928-368-6200
Court Phone: 928-368-6200
Court Fax: 928-368-8674
Constable Email:
PO Box 2020
Lakeside, AZ 85929


Bio
: Appointed Navajo County Constable Precinct 6 in July 2017 following Constable Ryan Reinhold's retirement.
Hired by America West Airlines as a B-737 First Officer in October of 1990, trained as an Airbus First Officer in 1994, upgraded to Airbus Captain in 1999 and accepted position as the Airbus Fleet Captain in the Flight Crew Training Department that same year. After the merger with US Airways was complete, I returned to flying the line. We went through yet another merger with American Airlines and I reached mandatory FAA retirement age in 2016 as a senior Airbus Captain.
Became actively involved in Firewise projects after retirement from American Airlines and completed the Firewise Communities Assessor course sponsored by the Arizona State Forestry division in April, 2016. Over a ten month period of time, I prepared the necessary documents on behalf of our HOA and in February, 2017, became the 2nd development in the White Mountains to achieve Recognized Firewise Communities/USA status.
Born in Kansas City and graduated from Kansas University in 1974. Soloed in July of 1967 and hold an Airline Transport Pilot, Certified Flight Instructor Single & Multiengine Land, and Remote Pilot Certificates (Drone). Relocated to Scottsdale, AZ in 1982. Had a 2nd home in Pinetop since 2003 and became a full time resident in 2011.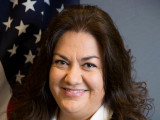 Suzanne Smith
#2 - Winslow Justice Precinct
Constable Phone: 928-587-2377
Court Phone: 928-289-6840
Court Fax: 928-289-6847
Constable Email:
605 E. Third Street
Winslow, AZ 86047


Bio
: Not Available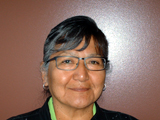 Elizabeth Whitethorne-Benally
#4 - Kayenta Justice Precinct
Constable Phone: 928-697-3522
Court Phone: 928-697-3522
Court Fax: 928-697-3628
Constable Email: E-mail Not Available
PO Box 38
Kayenta, AZ 86033


Bio
: Not Available