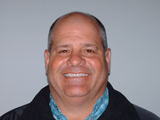 Keith Fish
#3 - Snowflake Justice Precinct
Constable Phone: 928-536-4141
Court Phone: 928-536-4141
Court Fax: 928-536-3511
Constable Email:
145 S Main St, Suite D
Snowflake, AZ 85937


Bio
: Not Available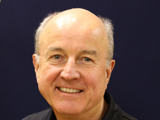 Ryan Reinhold
#6 - Pinetop Justice Precinct
Constable Phone: 928-368-6200
Court Phone: 928-368-6200
Court Fax: 928-368-8674
Constable Email:
PO Box 2020
Lakeside, AZ 85929


Bio
: Ryan Reinhold was appointed Navajo County Constable Precinct Six in 2003 and was elected in 2006. He was first a constable in 1976 but left office when he was elected justice of the peace; he served the court for 22 years before he retired in 2000. He was also the municipal court judge for the Town of Pinetop-Lakeside and the City of Show Low. He continues to serve as a pro tem judge for the White Mountain Apache Tribe. He was a member of the faculty at the National Judicial College and the Institute of Court Management. During his 22-year career as a judge, he adjudicated civil and criminal cases in 19 Arizona courts and in four tribal courts.
He was born in Phoenix and graduated from California State University at San Jose in 1972; he was honorably discharged from the U.S. Marine Corps Reserves. He moved to Navajo County where he married Lorinda Skousen in 1976. They owned small businesses in Show Low and Pinetop. They have two children, Kent and Britni; Kent is a helicopter pilot for the U.S. Coast Guard and Britni is a second-grade teacher in Lakeside. His wife is retired as a kindergarten teacher after 30 years.
He was recently district chairman of the Boy Scouts of America and president of the Blue Ridge High School Scholarship Fund. He has served as assistant district governor of Rotary Club, president of the Lions Club, and president of the Pinetop-Lakeside Chamber of Commerce.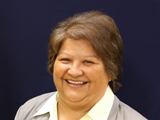 Phyllis Romo
#1 - Holbrook Justice Precinct
Constable Phone: 928-241-0447
Court Phone: 928-524-4720
Court Fax: 928-524-6089
Constable Email:
366 W Buffalo
Holbrook, AZ 86025


Bio
: Not Available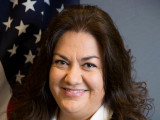 Suzanne Smith
#2 - Winslow Justice Precinct
Constable Phone: 928-587-2377
Court Phone: 928-289-6840
Court Fax: 928-289-6847
Constable Email:
P.O. Box 808
Winslow, AZ 86047


Bio
: Not Available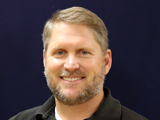 Scott Tipton
#5 - Show Low Justice Precinct
Constable Phone: 928-532-6027
Court Phone: 928-532-6030
Court Fax: 928-532-6035
Constable Email:
620 E. McNeil Street
Show Low, AZ 85901


Bio
: I am an Arizona Native and grew up in Tempe, Arizona. I graduated from Corona del Sol High School in Tempe and graduated with a B.A. in Asian Languages from Arizona State University. I attended the Phoenix Police Academy and was a Police Officer for the Tempe Police Department for 2 years. I was injured during an on-duty shooting and retired from the Tempe Police Department in 2001. I moved my family to Show Low, AA in 2006 to sample the country life. In 2010, I learned the Constable in Show Low planned to retire, so I decided to try my hand at politics and ran for the soon-to-be-vacant Constable position. After a tough campaign the citizens of Show Low elected me as their Constable. I currently serve as the Navajo County Constable for Justice Court Precinct 5 in Show Low, AZ.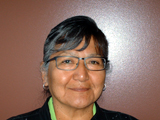 Elizabeth Whitethorne-Benally
#4 - Kayenta Justice Precinct
Constable Phone: 928-697-3522
Court Phone: 928-697-3522
Court Fax: 928-697-3628
Constable Email: E-mail Not Available
PO Box 38
Kayenta, AZ 86033


Bio
: Not Available