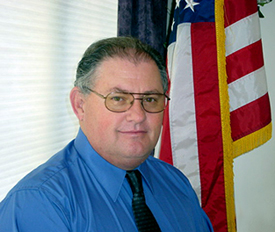 1:50 PM 8/31/2013
We held another great meeting in Flagstaff this year. We had an overwhelming attendance and appreciate the fact that representatives from four Arizona Sheriffs' Offices came for the training. I want thank all those members that attended and set a reminder for Tubac 2014.
Donation to ACA in Flagstaff
ACA Awards Scholarships
---
10:43 AM 1/26/2013
Ladies and Gentlemen,
The Honorable Robert "Bob" Hendrickson from
Pinal County
passed away last night at the age of 76. Bob was born July 27th 1936 on the road to Tucson from Mammoth...apparently he couldn't wait to talk to the world, much like he lived his life. Bob spent his last 50 years married to his beautiful wife Nedra and leaves behind step sons Mike and Rik and daughter Karen, along with numerous grandchildren, great grandchildren, and family members. Bob was an Arizona native and lived his life in Mammoth and Oracle working for the copper mines and had a successful business with Black Cloud Electric. Bob has been a constable since 1998 and a great friend to all of us. We will all miss his humor and honesty in speaking his mind, said it like it was with no regrets. I'm sure the Pearly Gates are still getting an ear full.
---
12:16 PM 12/14/2012
The Arizona Constables Association wants to extend their condolences and prayers to the families of the victims of the deadly shooting in Connecticut may God bless them all. May we encourage all our members and supporters to please keep the survivors in our thoughts. These people will need all the support our nation can give them.
CONSTABLE ENRIQUE GÁRFIAS
An excerpt from phoenix.gov:
Enrique "Henry" Gárfias was an early Phoenix community leader, and the first Hispanic to hold an elected office in the city. Gárfias was born in Mexico, and grew up in California. He came to Phoenix in 1874. Four years later he ran for town constable and won, defeating several Anglo candidates. His duties included serving legal notices and assisting in operations of the peace court. In 1881, Gárfias ran for the position of Phoenix's first city marshal.
Read more of this on our
Constable History
page.
WELCOME!
Welcome to the Arizona Constables Association web site. This site has been developed to assist you with learning more about this elected position.
Did you know that the job of a Constable varies depending on the county he or she works in?
Constables have been a part of Arizona since the days of the Wild West. On our
About page
, the constable's rich history will take you on a journey from territorial days to present times.
Although the Ethics, Standards and Training Board is a separate entity from the Association, several association members serve on the Ethics, Standards and Training Board, which oversees the conduct of Arizona's Constables. For more information about the board, browse over to our
Ethics, Standards and Training Board page
.
Under the
Members Section
you will find a listing of the current members of the Association and their biographical information.
We hope you enjoy this site and if you have any further need to contact a board member, please see the
Board Members page
.