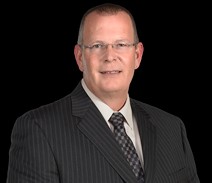 8:46 AM 8/2/2016
In Tubac earlier this year, we held our bi-annual elections. I want to thank you all for having the confidence in electing me as your President and I want to assure you I will continue to strive to keep this a professional organization that we can all be a proud member of. I want to thank those before me like Vince Roberts, Ron Myers, Phil Hazlett, Kevin Jones and many more that have cleared the path to make this transition possible. I want to welcome our two newest members to the board. Phyllis Romo and Ray Cullison. Most of you know that Phyllis has contributed a lot of time and resources to our association in the past but this will be her first time serving as a board member. Ray Cullison has already began contributing as a newly elected board member with some great ideas.
As you all know, with retirements and others not seeking re-election to their positions as Constable, the ACA has lost a lot of tenured leadership recently. I am confident that this board as well as all of our members across the state are ready to show the leadership qualities that the public has entrusted in each of us as elected officials.
The ACA is proud to sponsor the following upcoming training conferences and events.
The 2016 AZ Constables Association Golf Tournament – Oct. 29th
located at ASU Karsten Golf Course located at 1125 E Rio Salado Pkwy, Tempe Az. 85281. Please help spread the word and make sure to come out and enjoy a day of golf. For more details check out the
Events Page
or click on the following for the
registration form
.
2017 ACA Training Conference in Tubac - January 2017 (Pending grant approval)
This being an election year the ACA must also consider training for Newly Elected Constables throughout the state. If my math is correct, we will have 11 to 15 newly elected Constables in office as of Jan 1st 2017 and their training should be provided as soon as possible. This includes all appointed and newly elected positions. As a result, the ACA is planning on combining Newly Elected training with our regular training conference. Newly Elected Constables will attend a longer class schedule than existing Constables and members, but some courses will be combined with both groups. This combined training is to be held in Tubac, Az. at the Tubac Golf Resort and Spa. More information regarding this event will be available once the grant process has been completed and approved.
Thank you again and I look forward to seeing you all in Flagstaff,
Ken Sumner
President
CONSTABLE ENRIQUE GÁRFIAS
An excerpt from phoenix.gov:
Enrique "Henry" Gárfias was an early Phoenix community leader, and the first Hispanic to hold an elected office in the city. Gárfias was born in Mexico, and grew up in California. He came to Phoenix in 1874. Four years later he ran for town constable and won, defeating several Anglo candidates. His duties included serving legal notices and assisting in operations of the peace court. In 1881, Gárfias ran for the position of Phoenix's first city marshal.
Read more of this on our
Constable History
page.
WELCOME!
Welcome to the Arizona Constables Association web site. This site has been developed to assist you with learning more about this elected position.
Did you know that the job of a Constable varies depending on the county he or she works in?
Constables have been a part of Arizona since the days of the Wild West. On our
About page
, the constable's rich history will take you on a journey from territorial days to present times.
Although the Ethics, Standards and Training Board is a separate entity from the Association, several association members serve on the Ethics, Standards and Training Board, which oversees the conduct of Arizona's Constables. For more information about the board, browse over to our
Ethics, Standards and Training Board page
.
Under the
Members Section
you will find a listing of the current members of the Association and their biographical information.
We hope you enjoy this site and if you have any further need to contact a board member, please see the
Board Members page
.